Home

Bu$ine$$

,

Political

and

many

Other

*A*d*v*e*r*t*i*s*e*r*s*


in the

S.V.A.


=====

National

=====
STONEWALL


Veterans

'

Association


=====Newzletta=====


&


~~~~~~~~Journal~~~~~~~~


3

million+ 'verified' visits via Analog HTML registered to the S.V.A. website in 2022!



==========Contribute==========
The National STONEWALL Veterans' Association
earns, needs and appreciates your support!

"Touch" the above button to participate donating via secure PayPal.

You can download the 2023 S.V.A. support form below and mail it to S.V.A.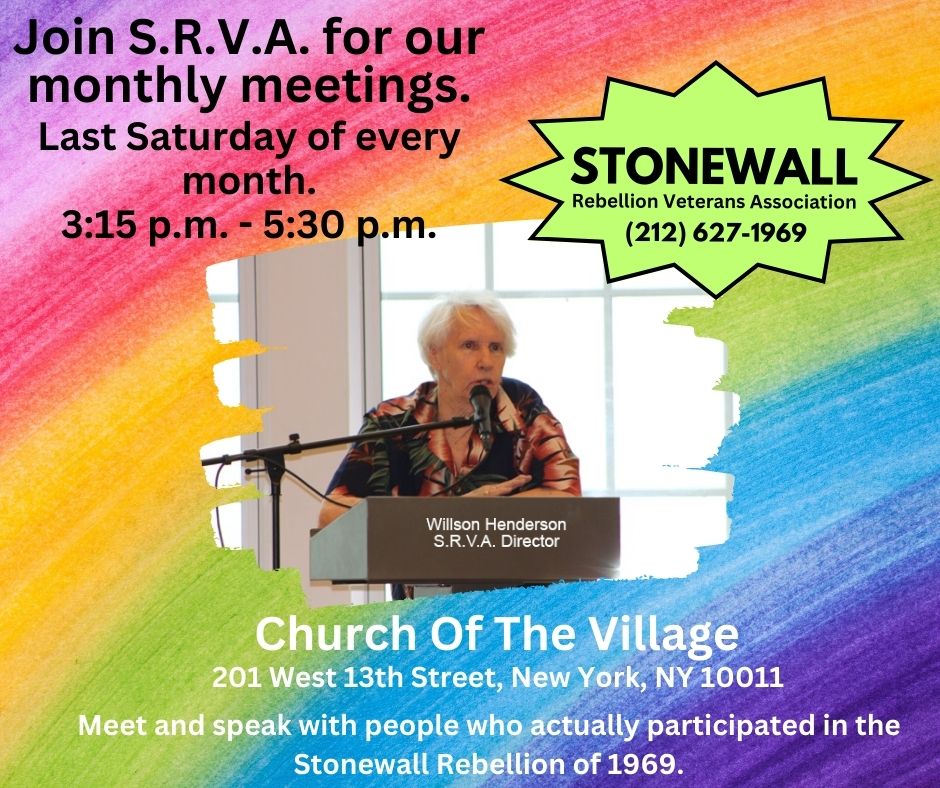 STONEWALL Veterans' Association * S.V.A. Events





"STONEWALL!" * The Movie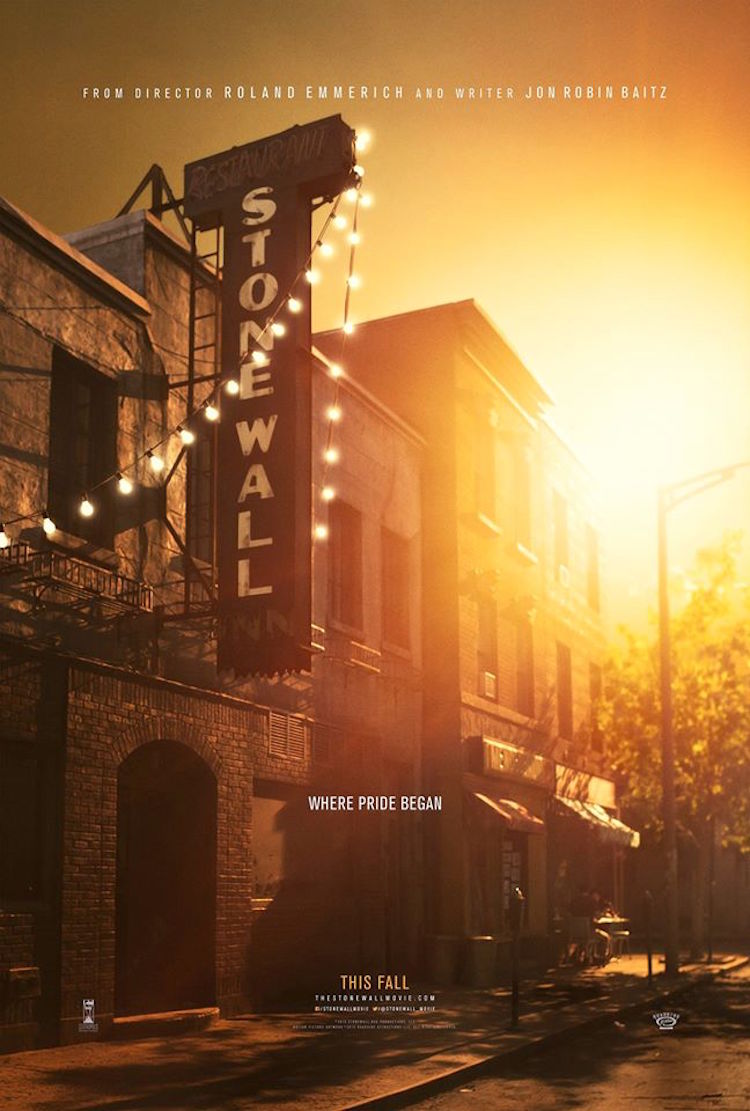 The powerful "STONEWALL!" movie is available On-Demand and on D.V.D.
This exciting and informative film is directed by dedicated Roland Emmerich.
The SVA's Willson Lee Henderson is the 'Stonewall' consultant on the film!
www.StonewallVets.org/StonewallMovie.htm
Broadway Cares / Equity Fights AIDS
* * * * * * * * * * *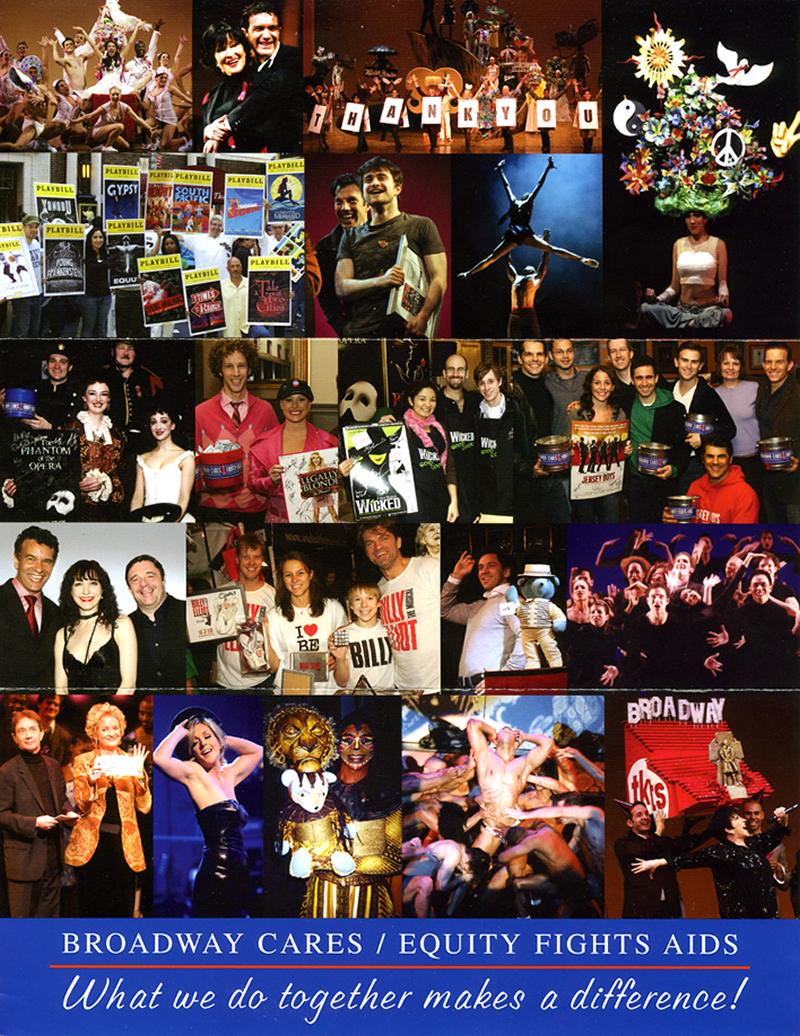 www.BroadwayCares.org
telephone: (212) 840-0770
e-mail: info@BroadwayCares.org
fax: (212) 840-0551
THE ~

VON

~ AGENCY
* * * * * *
Congratulationz to the one-and-only and incredible in all ways S.R.V.A.!
Your persevering director Willson Lee Henderson is 'simply the best'!
Who else do you know who can run an organization for over 50 years?!
The Von Agency
All-Services Public Relations Agency
Promotions * Business Counseling * Advertisements
Marketing * Brochures * Planning * Social Media
Call 'The Von' at: (718) 873-4004
Visit 'The Von' at:
The VON Agency

Rep. Nydia M. Velazquez


I support the STONEWALL Veterans' Association!
Congresswoman Nydia M. Velazquez
NYC 7th Congressional District
Brooklyn, New York City
www.NydiaMVelazquez.com

T/D Bank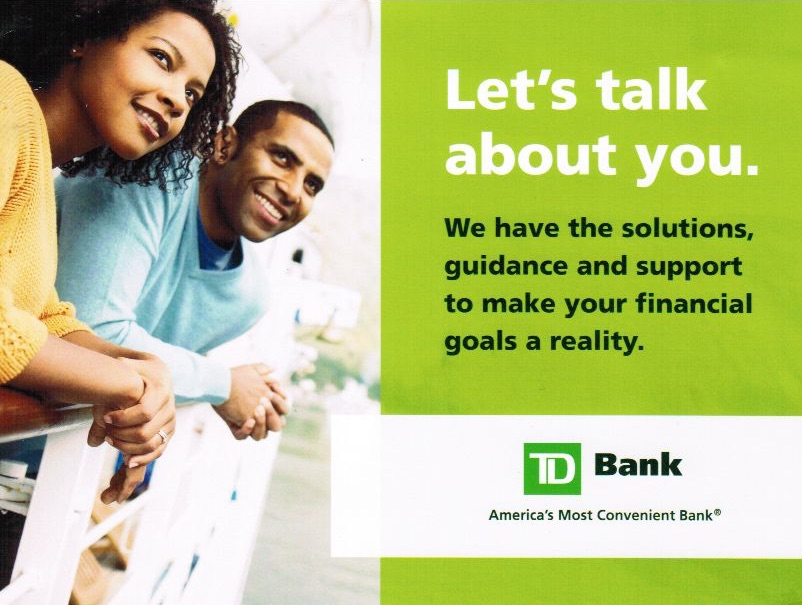 T/D Bank -- America's most convenient bank!

extra

GLBT-friendly T/D Branches:
90 Fifth Avenue (corner West 14 Street)
phone: (212) 381-7900
122 Greenwich Avenue (off Eighth Avenue)
telephone: (212) 242-6681
80 University Place (btw. East 11 and East 12 Sts.)
phone: (212) 206-7204


All T/D branches are open until 6 p.m. Monday to Friday
Open until 1 p.m. on Saturday and 2 p.m. on Sunday




NYS Justice Doris Ling-Cohan


re-elected New York State justice
and author of the first and only
decision in New York State in favor of
Marriage Equality, in 2005,
congratulates the historic
STONEWALL Veterans' Association
on its monumental 54th anniversary
and for all it has done and continues to do
from the adversities of 1969 to the adversities of 2023!

Vada Spa & Vada Hair Salon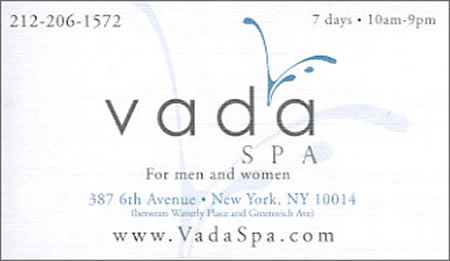 Vada Span & Salon in their brand-new, fabulous, two-level salon and spa!!

Manicures * Pedicures * Hair Styling * Hair coloring * Hair Treatments * Skin Moisturizing
Body Treatments * Electrolysis * Waxing * Laser Hair Removal * Massages * Body Wraps

Newly-Added National Treatment Programs:
EM-Sculpt - sculpt your body and enhance muscular definition
EMsella - for pelvic floor muscle activation and for incontenance
EM-tone - cellulite reduction and body toning

364 Avenue of the Americas (aka Sixth Avenue)
(between Waverly Place and Washington Street)
Greenwich Village, New York

(212) 206-1572 (call or text)


info@VadaSpa.com


fax: (212) 206-1574


www.VadaSpa.com





Hon. Eric Lee Adams presents Proclamation to S.R.V.A.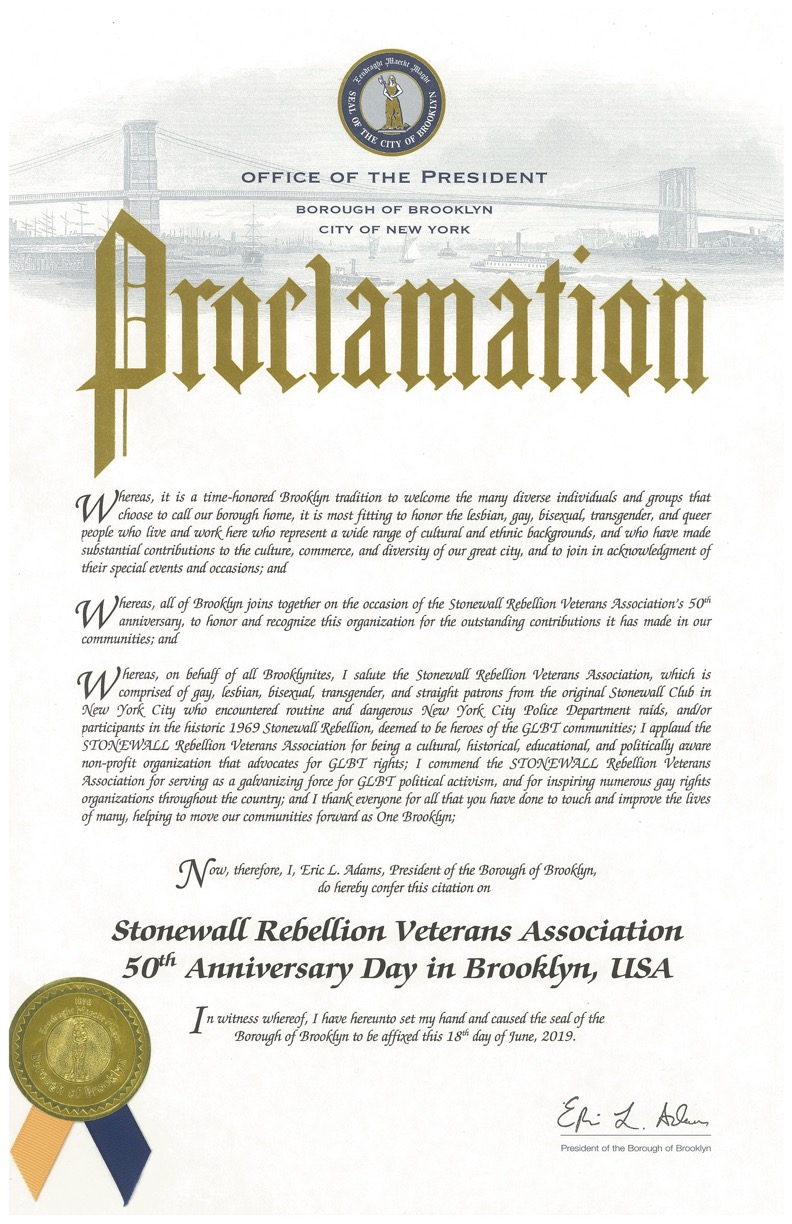 Hon. Eric Lee Adams presents Proclamation to STONEWALL Rebellion Veterans' Association

New
York
Connect
The Internet Solutions Provider (ISP) that You can count on!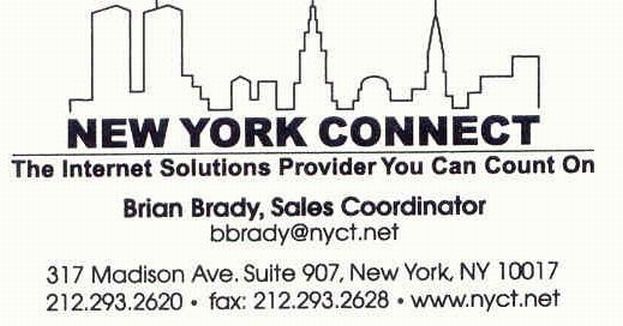 A-1 internet connect and 365/24/7 service at New York Connect:
phone: (212) 293-2620
info@NYCT.net
fax: (212) 293-2628
www.NYCT.net
==Village Apothecary==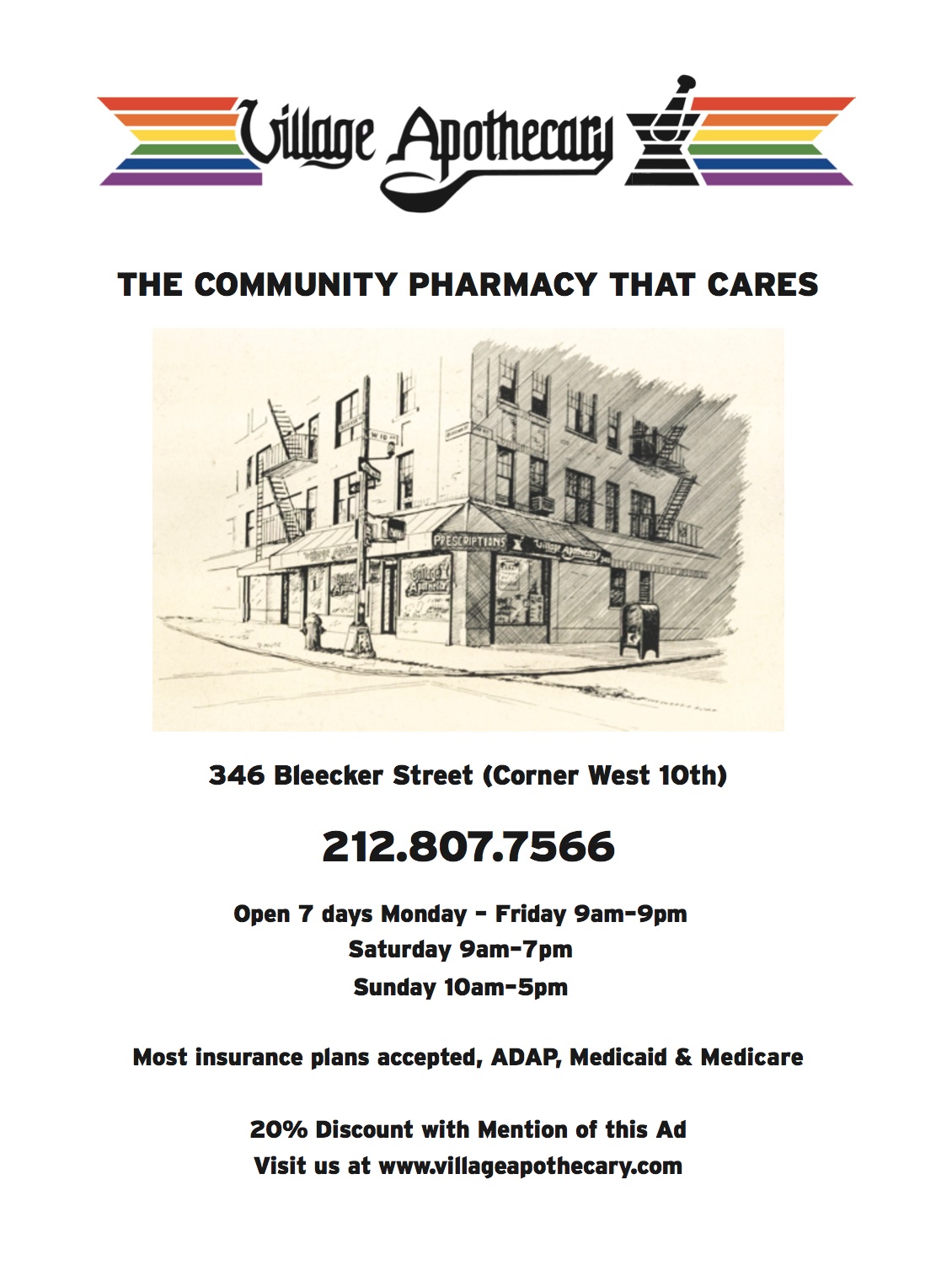 You can visit the Village Apothecary on-line at:
www.VillageApothecary.com

346 Bleecker Street (corner West 10 Street)
Greenwich Village, Manhattan, NYC 10014
V/A phone: (212) 807-7566 * V/A fax: (212) 924-6221
Human Rights Campaign (HRC)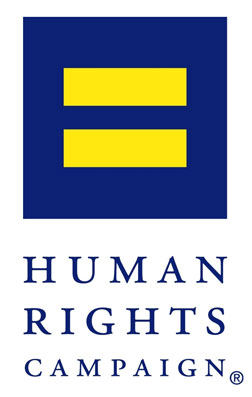 54th Astounding Anniversary of the
STONEWALL Rebellion Veterans' Association!
Gay, Lesbian, Bisexual and Transgender (G.L.B.T.) Rights are Human Rights!
S.R.V.A. ignited the modern civil rights movement for G.L.B.T. humans!
Special shout-out to the SRVA's incredibly perseverant leader Willson Henderson!

Book

:

Miss

Mary Wells of Motown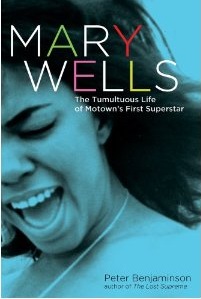 Please visit the Miss Mary Wells of Motown book
by Peter Benjaminson at:
www.MaryWellsBook.com
European Friends of the S.R.V.A. since 1969

*

Continued Appreciation

to the

=====National=====

STONEWALL

= Rebellion =

Veterans' Association

of the 1969 Stonewall Rebellion for Gay Rights

on your worldwide

54th Anniversary of Creating

Gay His/Herstory!


*

from the Mary Wells' songs "Ain't It The Truth" and "Ever-Lovin' Boy"
European G.L.B.T. Friends of the S.R.V.A.

European G.L.B.T. Admirers, Friends and Supporters of the
National STONEWALL Rebellion Veterans' Association for
their legendary and outstanding 50-plus years of service to the World!






Manhattan Auto Repair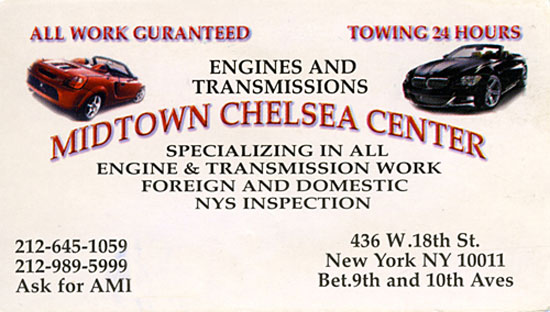 Manhattan Auto Repair, Inc.
(formerly Midtown Chelsea Auto Center)
We exclusively service the classic and famous 1969 "Stonewall Convertible"!
new location:
552 West 48th Street
(near Eleventh Avenue)
Manhattan, New York City 10036
Phone: (212) 757-4366
Fax: (212) 757-4466
Email: info@ManhattanAutoInc.com




New York State Senator


*

Jeffrey

D.

Klein

*
Re-Elect New York State Senator Jeffrey D. Klein
NYS Senate District # 34
The Bronx: Riverdale, Morris Park, Pelham Bay, Soundview, Hunts Point, Throgs Neck, City Island
Westchester: Mount Vernon, Bronxville, parts of New Rochelle
Unlike many hypocrites, phonies and liars,
Jeffrey Klein is a supporter of the S.R.V.A.!
Village Party Store




* American Flags

* Costumes * Balloons * Toys * Rainbow Accessories *


13 East 8th Street (between Fifth Av. + University Pl.)
Greenwich Village, New York
phone: (212) 675-9697
fax: (212) 675-9812


www.VillagePartyStore.com






Mardi Gras Festivals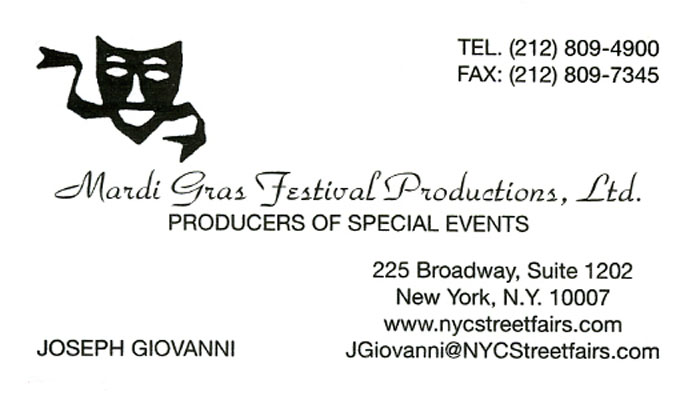 Exclusive producer of the annual STONEWALL Rebellion Veterans' Association streetfair in NYC!
Mardi Gras Festivals produces more N.Y.C. streetfairs than any one!
Suite 1202
225 Broadway
Manhattan, NY
phone: (212) 809-5200
info@NYCstreetfairs.com
fax: (212) 809-7345
www.NYCstreetfairs.com
U.S.A. Connect Long-Distance Phone Service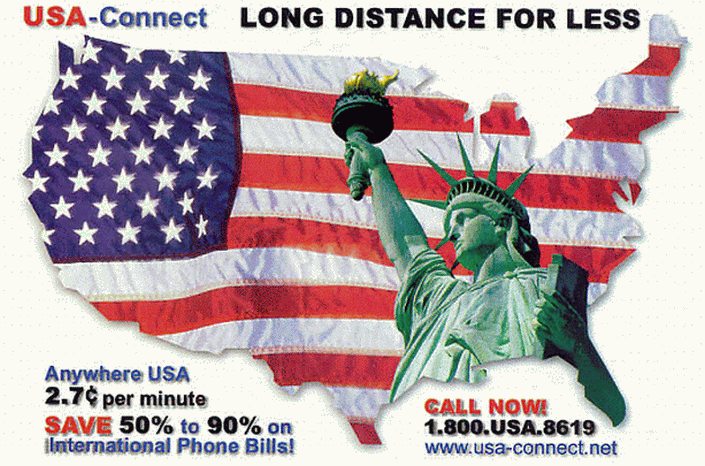 Tell USA-Connect that the S.V.A. told U to call! For more 411, visit:
www.USA-Connect.net

Proofreaders Unlimited, Ltd.
-- the first and only proofreading agency in the World!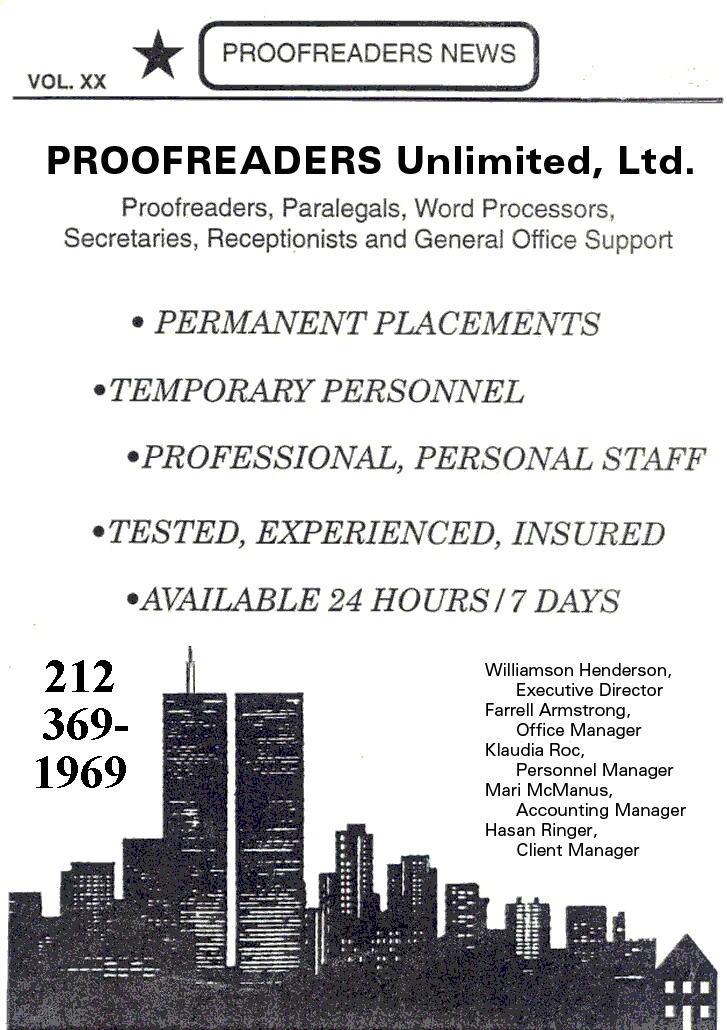 Proofreaders Unlimited Personnel Agency
Since 1979 -- Celebrating our 43rd Anniversary!
Willson L. Henderson, Founder, Owner and Director,
of the first *proofreading agency* in the World!
"Dr. Pru" is described as a trainblazer in the personnel industry!
www.StonewallVets.org/businessadvertisers.htm
telephone: (212) 369-1969
Proofreaders@NYCT.net
N.Y. State Senator
Diane Jean Savino
N.Y. State Senator Diane J. Savino, 23rd District:
Staten Island (North Shore, St. George, East Staten Isle)
Brooklyn (Brighton Beach, Coney Island, Bensonhurst, Dyker Heights, Bay Ridge)
www.NYSenate.gov/senators/Diane-J-Savino


RossoPomoDoro Italian Restaurant
Thank you,

Willson Henderson

, for bringing NYC Mayor

Eric Lee Adams

to our restaurart-- three times!


RossoPomoDoro Organic Neapolitan Italian Restaurant
118 Greenwich Avenue (near Eighth Avenue and at corner of West 13 Street)
Manhattan, New York City
phone: 212-242-2310
fax: 212-242-2311




MacGregor Insurance Company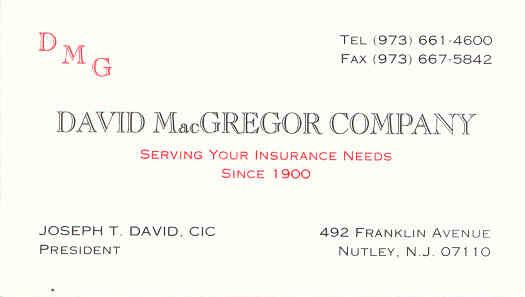 David MacGregor Company dishing out insurance for over a century!
Campbell Funeral Chapel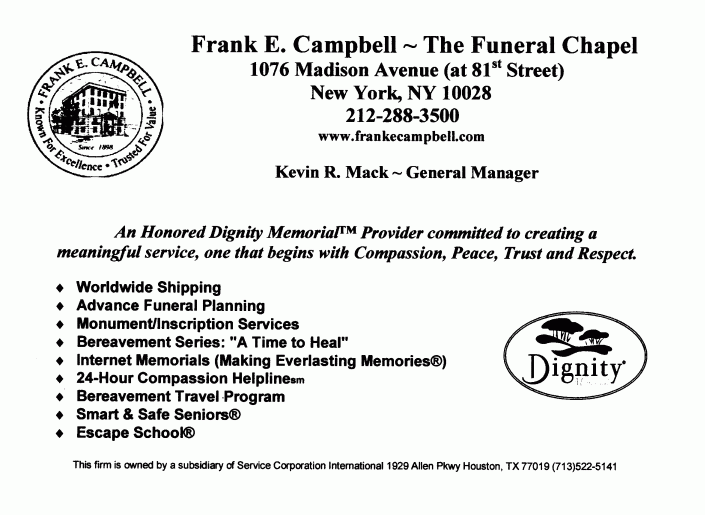 From Judy in 1969 to Luther in 2005 to Heath in 2008 to Geraldine in 2011:
www.FrankECampbell.com
Openly-Gay Former U.S. Congressperson
* Sean Pat Maloney *
for
New York State Attorney General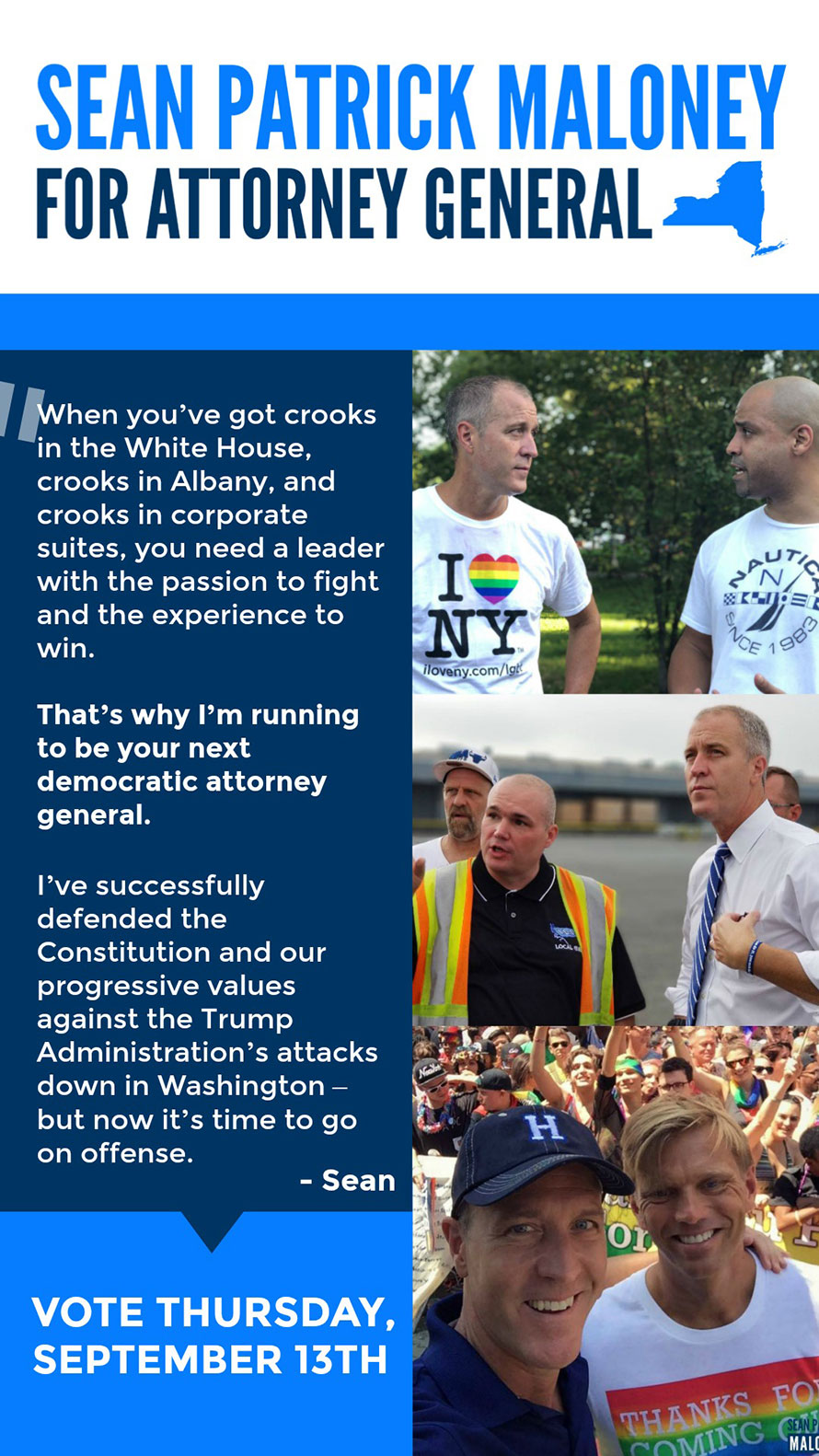 Sean Pat Maloney for New York State Attorney General
Sean is the only candidate who sought the A/G position before -- runner-up in 2006 to...
Andrew Cuomo -- and Sean has studied the N.Y.S. office of the Attorney General before
and ever since and thus, those factors combined, and much more, Sean knows more
about the A/G job and its responsibilities than any of his wannabe rivals!
NOTE: Will remove Sean Pat's old campaign ad when, as agreed, he pays for it! P.S. He lost (again)!



Match-2-Blue: Mobile Social Network





~~~social networking
via ipod phones~~~

www.Match2Blue.com

The Cubbyhole Club
The Cubbyhole Bar with a vintage Stonewall-ish Jukebox!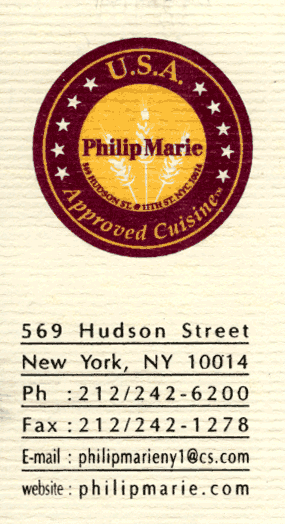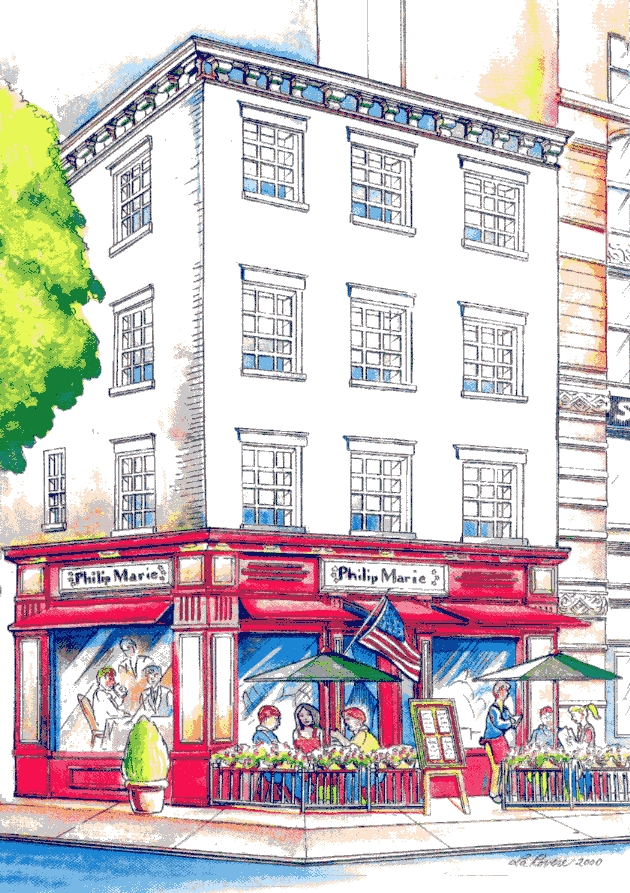 More culinary appetizing 411 at: www.PhilipMarie.com
H.S.B.C. Bank

Taxi over to HSBC bank at:
www.HSBC.com
Visit in person the most Gay HSBC bank:
Eighth Avenue (Gay Boulevard) and West 14 Street
"The Gay Crossroads"
Manhattan, New York, U.S.A.
telly: (212) 242-7638
faxy: (212) NY1-2472
*
Hotel Chelsea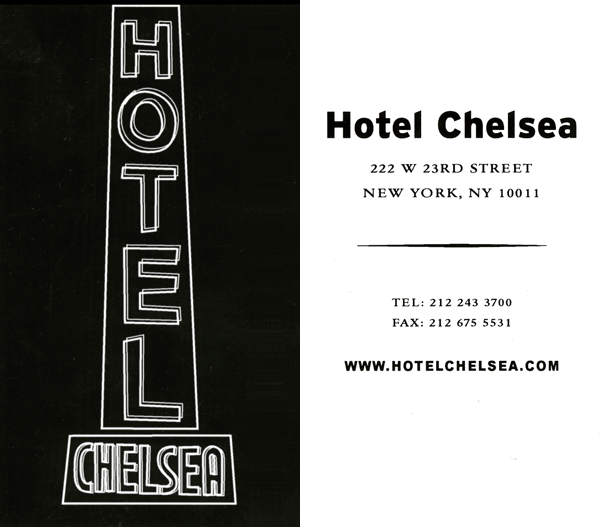 The famous hotel in the heart of Chelsea, New York!
Stop Smokin', Fellas!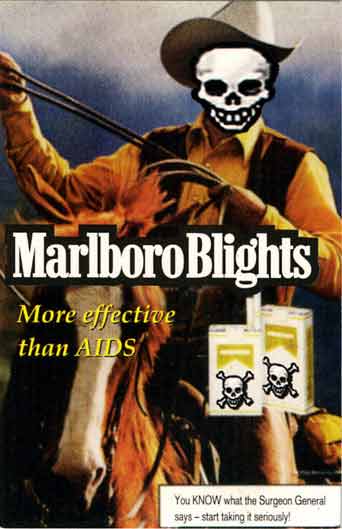 Hey, urban cowboy Marc Gang Green, wassup wit U publicly
advocate-ing doze Marlborough Blights in N.Y.C? U dumb dog!
Christopher Street Pharmacy
(aka NY Chemists)

Christopher Street Pharmacy
77 Christopher Street (off Seventh Avenue South)
with the M.T.A. #1 subway station a stone's throw!
Greenwich Village, Manhattan, N.Y.C.

NYC@NewYorkChemists.com
tel.: (212) 255-2525
fax: (212) 255-2524
www.NewYorkChemists.com

Susan OlmettiArtist
.......abstract painter of the renowned and whimsical "Mr. Minkel"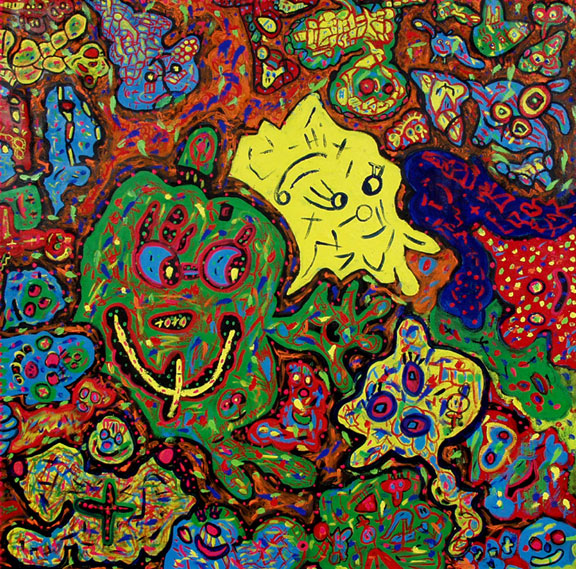 "Mister Minkel"


This whimsical painting is available for sale as a benefit for the
non-profit, civil rights

STONEWALL Veterans' Association

.
Interested purchasers may contact

AnDre Christie

at the
S.V.A. or the artist

Miss Olmetti

at (708) 682-2986.
The non-negotiable price of the original artwork: $2,500.
To see more work of the artist, Susan Olmetti, visit:
www.SusanOlmetti.com
S.V.A. 2023 Membership and Advertising Form




2023 * S.V.A. 3-in-1 Membership/Sponsorship/Advertising Form * 2023

Download STONEWALL Veterans' Association 2023 Membership/Sponsorship Form (pdf)


*

To place a business advertisement or campaign ad, please print-out the above form and mail it to the STONEWALL Veterans' Association with your ad and payment. For more 411 or ad advice, please contact S.V.A. General Manager AnDre M. Christie at (212) 6-27-1969 or email him at AnDre_NYC@Yahoo.com.






=S.V.A. Website Statistics View=
Recent month of verified visits to the S.R.V.A. Website:
Statistics & File Names -- April 2023
STONEWALL Vets' Assn. Executive Committee


STONEWALL Rebellion Veterans' Association's
internet 'search engine' of choice:
www.Ask.com
"The butler did it!"





10th of November


2023


Happy Thanksgiving!




*




54th

Anniversary

of

the

S.R.V.A.




Https://www.StonewallVets.org/UpcomingEvents.htm






*





=====2023: 54th Anniversary of the NYC Stonewall Rebellion=====


[Friday night, June 27 ~through~ Thursday evening, July 3, 1969, Manhattan, New York City]



*





Gay History Notes: It is over 54 years since the historic 1969 Gay Stonewall Rebellion
in NYC! Friday, June 27th was the first night of the spontaneous uprising directly in front
of the original STONEWALL Gay Bar & Dance Club. It was executed by Gay boys and
Gay girls -- not the revisionist and inaccurately termed Gay men and Lesbians. Most of the
patrons were young college students and high school kids. "Stonewall" was a civil rights
rebellion -- not a 'riot'. There were no burning cars, no stabbings, no looting, no killings, no
molotov cocktails, no tanks and not even an assault on a passersby. The local St. Vincent's
Hospital emergency room was not overflowing! There was only one person (a straight
man waiting for his wife to give birth). There were no insurance claims; not even one!
Thus, no 'riot'! The pivotol Gay uprising ended on Thursday evening, July 3rd, 1969,
followed by a spontaneous Gay march down gay Christopher Street to the piers at the
Hudson River! On the very next day, ironically, Gay people in New York City celebrated
-- another term cleverly 'coined' by numismatist, Stonewall survivor and S.R.V.A. founder
and director Willson Lee Henderson -- namely "Gay Independence Day" on the 3rd!


*



The

SRVA

's color theme for

November

is always

brown

for...

Thanksgiving

!